Kansas
St. Joseph Military Academy, Hays *
Seneca Catholic High School, Seneca **
Girls Catholic High School, Hays *
St. Francis Seminary, Hays *
* All combined in 1970 to form St. Thomas More-Marian H.S.
** Closed prior to 1965
Diocese of Dodge City
Dodge City
St. Mary of the Plains
Sisters of St. Joseph
Sister Mary Irene CSJ Principal
Msgr. A.J. Felling Chaplain
Clergy 3 Sisters 11 Lay 7
Girls 113 Boys 89
Great Bend
Immaculate Conception High School,
Novitiate & Prep School
3600 Broadway
Sisters of 3rd Order of St. Dominic
Rev Edward J. Young Chaplain

Diocese of Wichita
Below are vintage directories of schools from 1965 presented for nostagia and historic purposes. Please note that some schools included in these vintage listings may still be open. You may refer to the listings under Current Schools for cross-reference.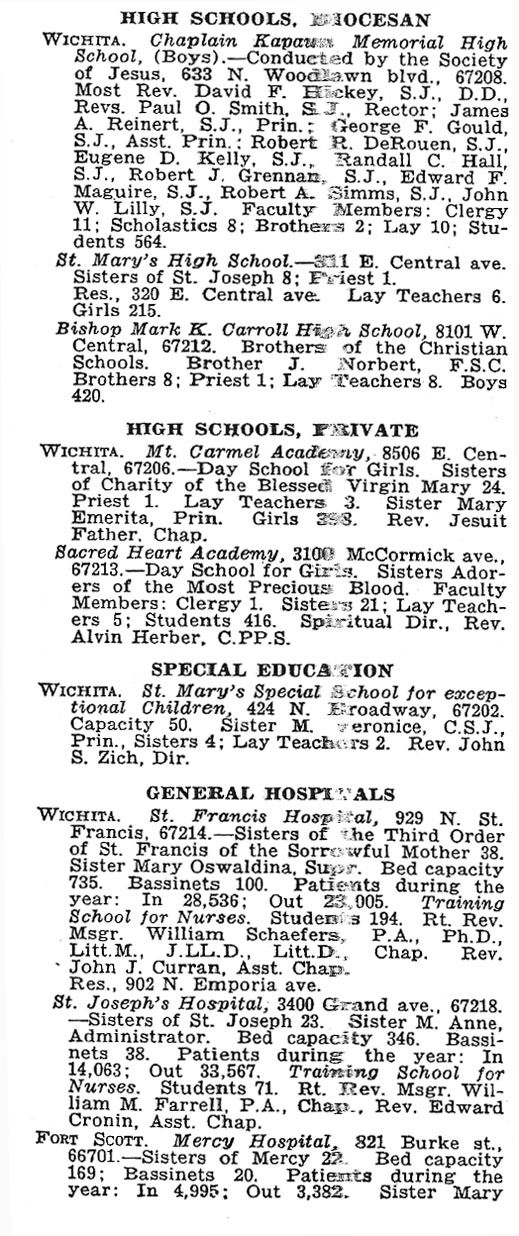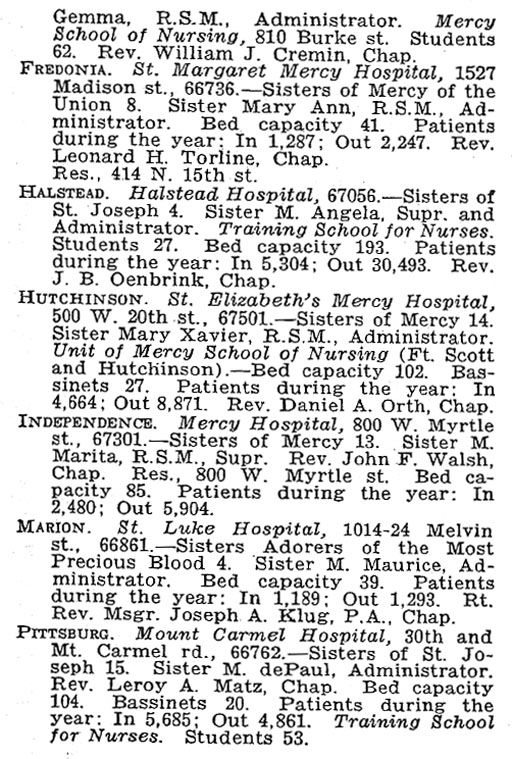 Diocese of Salina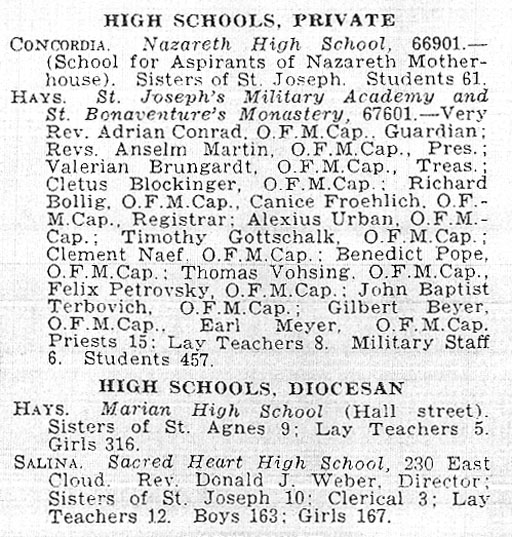 Back
Home