Missouri
Below are vintage directories of schools from 1965 presented for nostalgia and historic purposes. Please note that some schools included in these vintage listings may still be open. You may refer to the listings under Current Schools for cross-reference.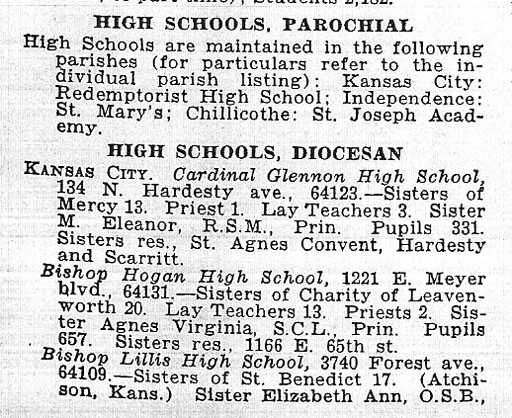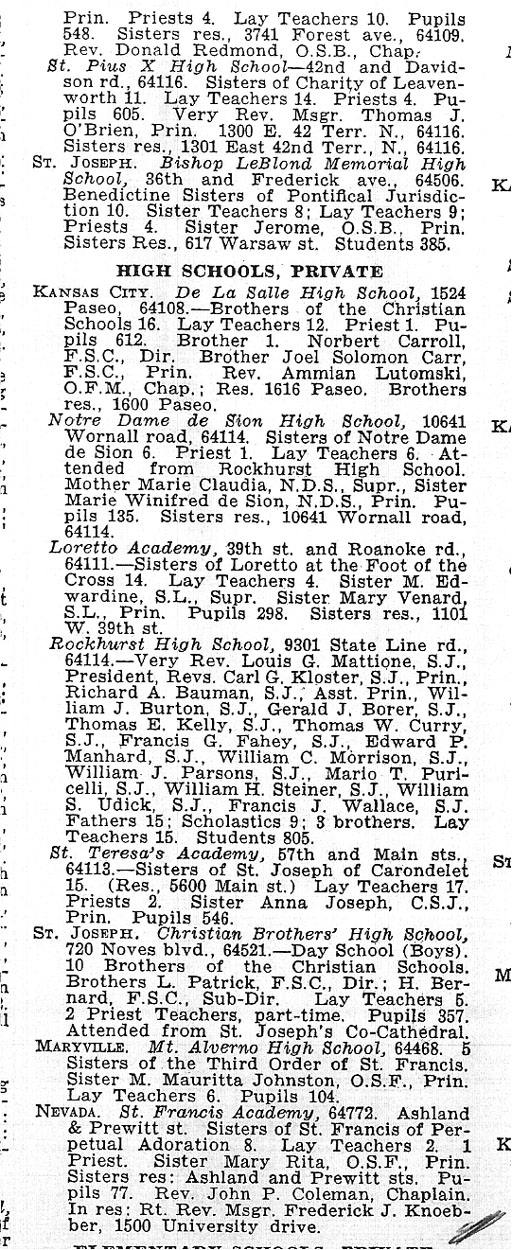 De Andreis High School
After a career of nearly 35 years as a north side Roman Catholic secondary educational institution, De Andreis High School closed its doors early in 1976 because of declining enrollment. It began in 1942 as North Side Catholic High School for boys in conjunction with Laboure girl's high school in the latter's building at 5421 Thekla Avenue. The boy's school moved into the newly completed De Andreis 4275 Clarence Avenue, in 1947. Operated by the Brothers of Mary, the school was named for Rev. Felix De Andreis, an early St. Louis Catholic educator. In 1952, both De Andreis and Laboure became co-educational and remained so until 1965 when they reverted to their former singular status.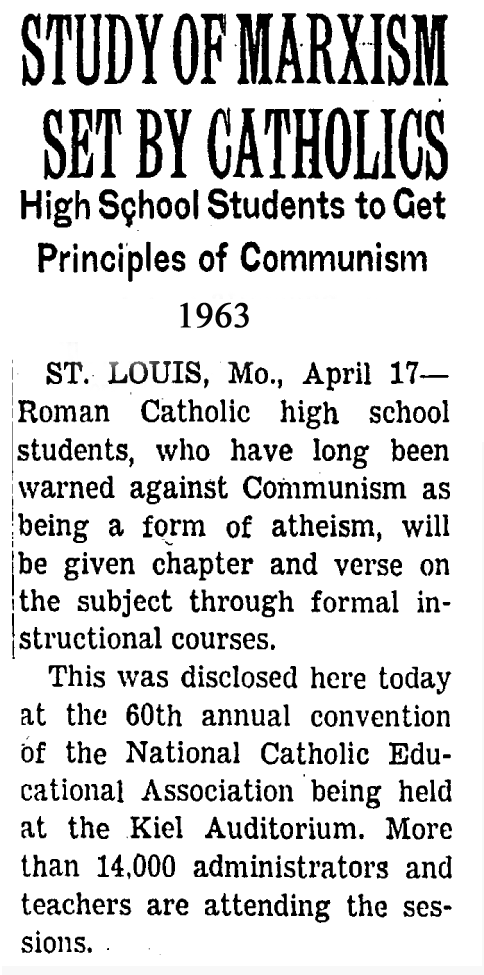 Back
Home