Georgia
Below are vintage directories of schools from 1965 presented for nostalgia and historic purposes. Please note that some schools included in these vintage listings may still be open. You may refer to the listings under Current Schools for cross-reference.
Diocese of Atlanta
St. Joseph High School
I attended this school in 1960 to 1962 before I changed to public school. This school shared the playground with Marist High School and was staffed by the Sisters of St Joseph. The Sisters taught me to study and apply myself to my studies and if it were not for them and the school I would not have got into college.
Sister Charlotte - taught art and spanish
Sister Helen - taught history and world history
Sister Victoria - principal
Submitted by Ed Herbert
Diocese of Charleston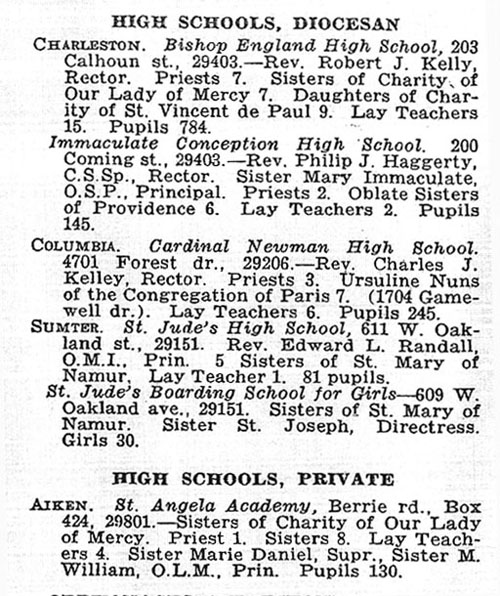 Diocese of Savannah
Back
Home