Florida
Below are vintage directories of schools from 1965 presented for nostalgia and historic purposes. Please note that some schools included in these vintage listings may still be open. You may refer to the listings under Current Schools for cross-reference.
Diocese of Miami

Diocese of St. Augustine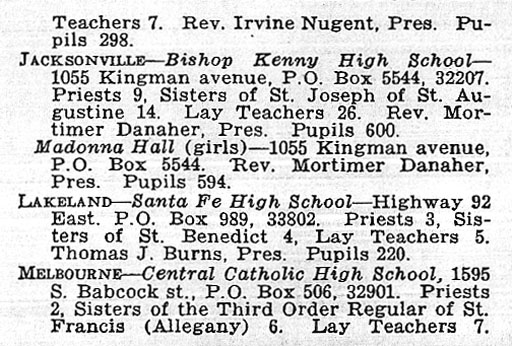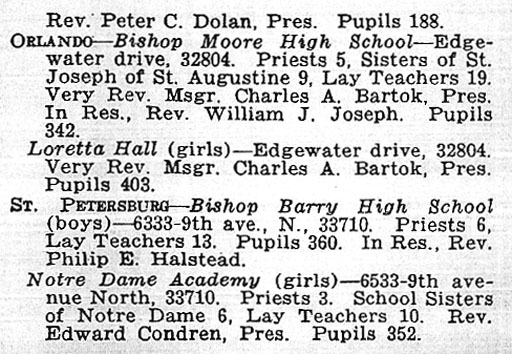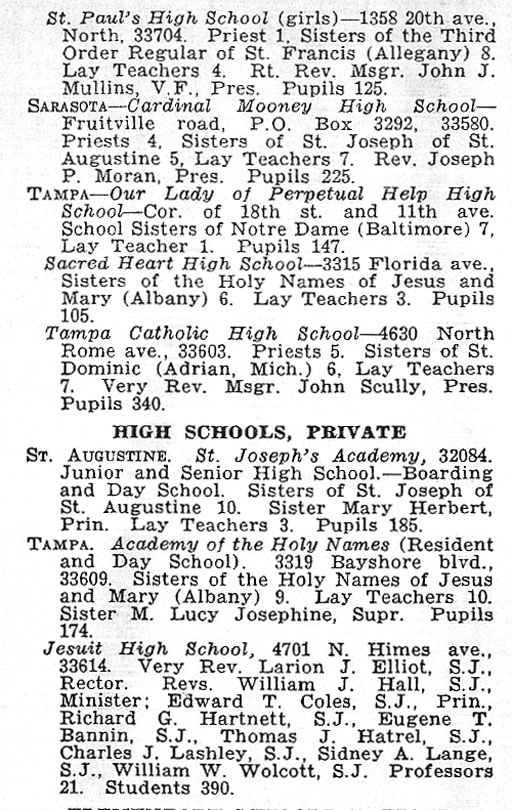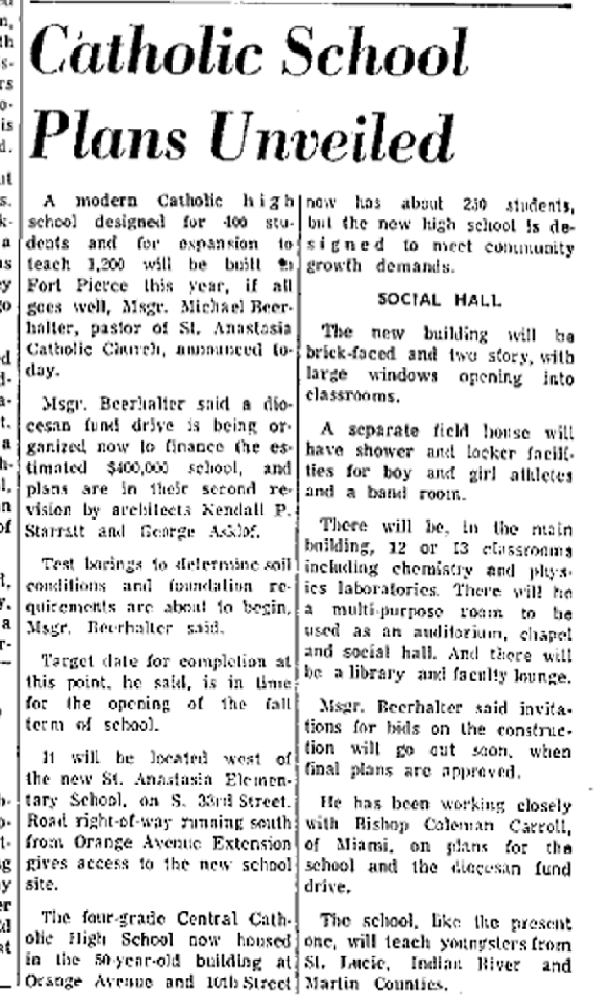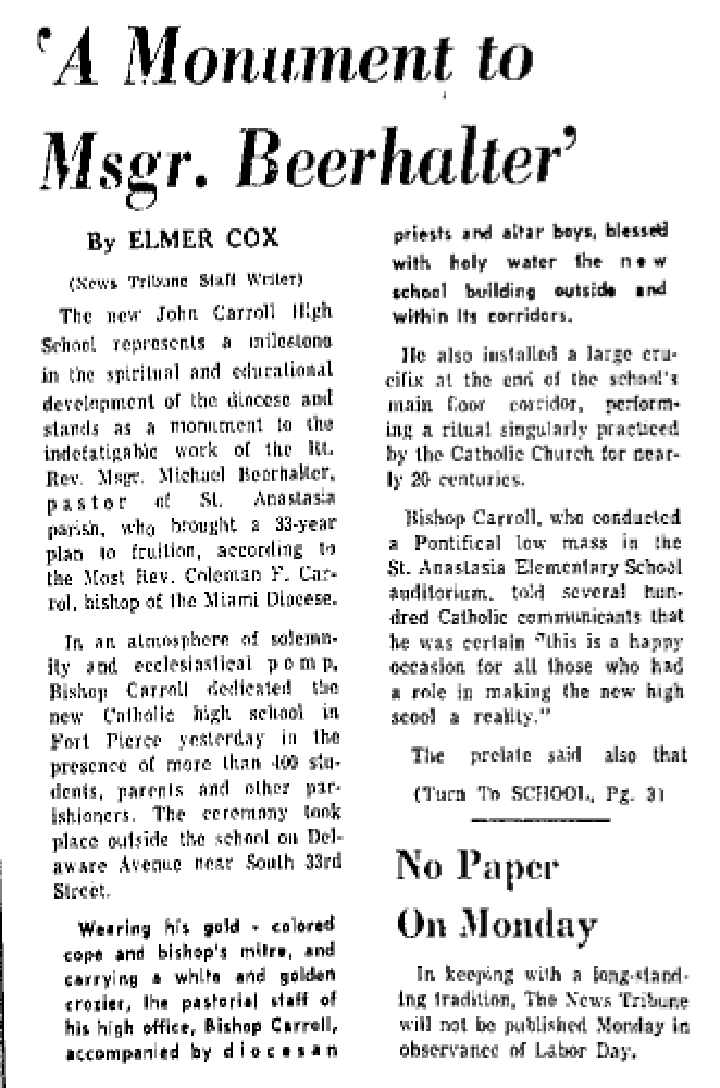 ---

Daytona Beach News-Journal (FL)
May 4, 1997
ST. PAUL'S CLASS OF '53
The 1953 St. Paul's Catholic High School graduates had a class reunion Saturday at the Daytona Beach Country Club.
By media standards, I presume the reunion is not big news. There were only 11 seniors in our graduating class, our high school was a Quonset hut (state of the art World War II surplus), but we had Monsignor William J. Mullally and the Sisters of St. Dominic of Blauvelt, N.Y.
In retrospect, it was not such a bad deal. The sisters not only taught us, but looked after our souls in preparing us for the secular world.
There was no sports program; however, there was a basketball team of sorts whose members played their hearts out at the local YMCA gym. There were social and religious organizations affiliated with state groups such as the Sodality of Our Lady which come convention time would fill the main auditorium of the Princess Issena Hotel. Our school did win the citywide Voice of Democracy contest.
And, we had Monsignor William J. Mullally. Some of us boys were altar boys. We were proud of our numbers when participating in the traditional Midnight Mass which used to be broadcast over radio station WMFJ. Ray Clancy, the WMFJ sports announcer and a Protestant, narrated the Mass. He knew the rubrics better than most Catholics. Sister Rose Alma was in charge of training the altar boys especially in Latin, discipline, and orchestration of our big moment as we entered the church for Midnight Mass. Sister was about 5 feet, 3 inches and was feared or respected by us altar boys, some of whom towered over her. We loved her. The Marines could have taken some lessons from Sister Rose Alma.
But, that was long ago. There are 10 of us left out of the 11 graduates. All in all, we turned out to be a pretty good lot.
Copyright, 1997, The News-Journal Corporation
Back
Home