Location: Bay Ridge, Bklyn, also called Sunset Park
Address: 550 59th Street Brooklyn, NY - Parish high school for girls associated with Our Lady of Perpetual Help Parish. OLPH Elementary School was the largest parish parochial school in the Diocese of Brooklyn.
Opened: September 1957
Closed: June 1994
Opened under Bishop: Bryan J. McEntagart
Closed under Bishop: Francis J. Mugavero
Known as/Nickname: "O.L.P.H."
Staffed by: Sisters of St. Joseph, Brentwood (CSJs)
Average enrollment: 400-500 girls
Chaplain: Reverend Funk and other parish priests who were of the Redemptorist Order
Principal: S. Mary Febronia CSJ
Faculty Members: S. Ignatius, S. Loretta Larkin, Miss Dente, Miss Doria
School colors: Light Blue & Gold
School song:
School mascot: Dolphin
School newspaper: The Dolphin
Yearbook: The Icon
Uniform: Grey and blue plaid skirt, white blouse, navy blazer
Building is now: Used by parish, local community groups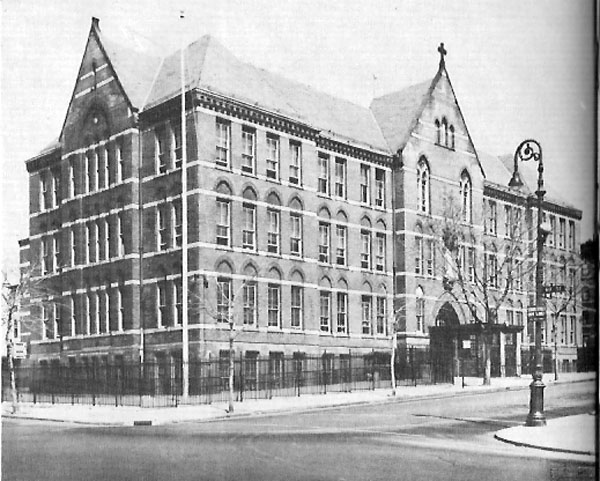 Back
Retired Schools Page
Home